Back to all projects
Flu Campaign
The National Center on Birth Defects and Developmental Disabilities (NCBDDD) within CDC has various methods of promoting key messages from emerging research or public health activities, and in 2013 it used the CMS to reach end-users in a medium the end-users already use – their cell phones. Michael Bartenfeld of NCBDDD worked with Cell Podium to deploy a messaging campaign that urged care providers of children with special health care needs to ensure these children and the providers themselves receive the seasonal flu vaccine (Figure 1).
| | | |
| --- | --- | --- |
| (Intro) | (Intro) | Children with special needs should get flu shot. |
| Children with special needs who get the flu are at higher risk of hospitalization and death | Children at higher risk include asthma, cerebral palsy and intellectual disability | |
| If you care for a child with special needs, recommend they be vaccinated against the flu. | And you should be vaccinated against the flu too! | For more information please go to http://goo.gl/ZanMgv or call 800-232-4636 |
Figure 1. Screen shots and script of NCBDDD mobile video.
A subscription email was drafted and distributed to the "Friends of NCBDDD" listserv through the Association of University Centers on Disability network, a national partner organization that serves persons with disability. This email contained an enrollment key which participants would text to the phone number provided to enroll in the service. Once enrolled, participants received a welcome message, the video message, and a follow-up survey evaluating the service. The video message included a link to an article on flu vaccine in children with neurological conditions for those who sought more information (Influenza vaccination practices of physicians and caregivers of children with neurologic and neurodevelopmental conditions - United States, 2011-12 influenza season. Morbidity and Mortality Weekly Report 62(36):744-6.). This URL was unique and intended to enable the campaign managers to track web hits directly attributable to the message itself, including if the message were forwarded.
Content was uploaded to the CMS on September 26, 2013. Approximately 200 emails were sent on October 22, November 1, and November 12 containing the enrollment information, and 39 recipients enrolled (Figure 2). Participants received the mobile video, and ten minutes afterwards a survey with five questions (five-point Likert scale, Figure 3) and a solicitation for comments.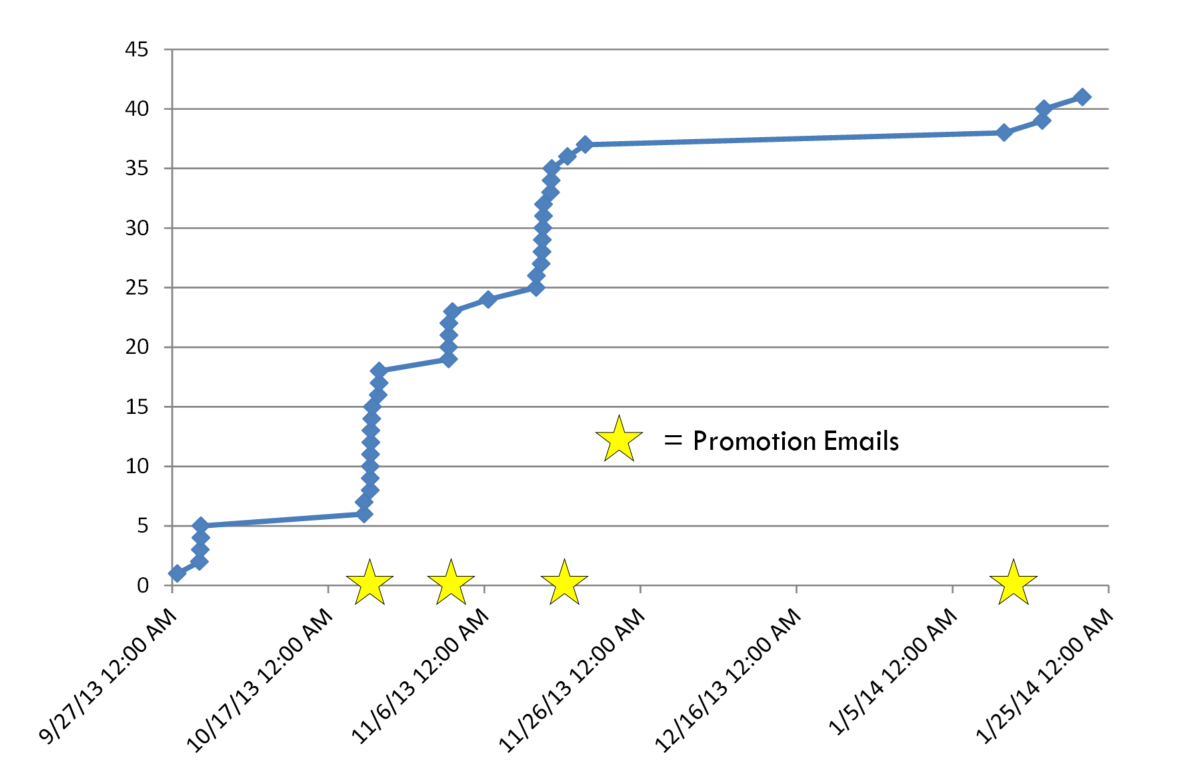 Figure 2. Flu campaign enrollment.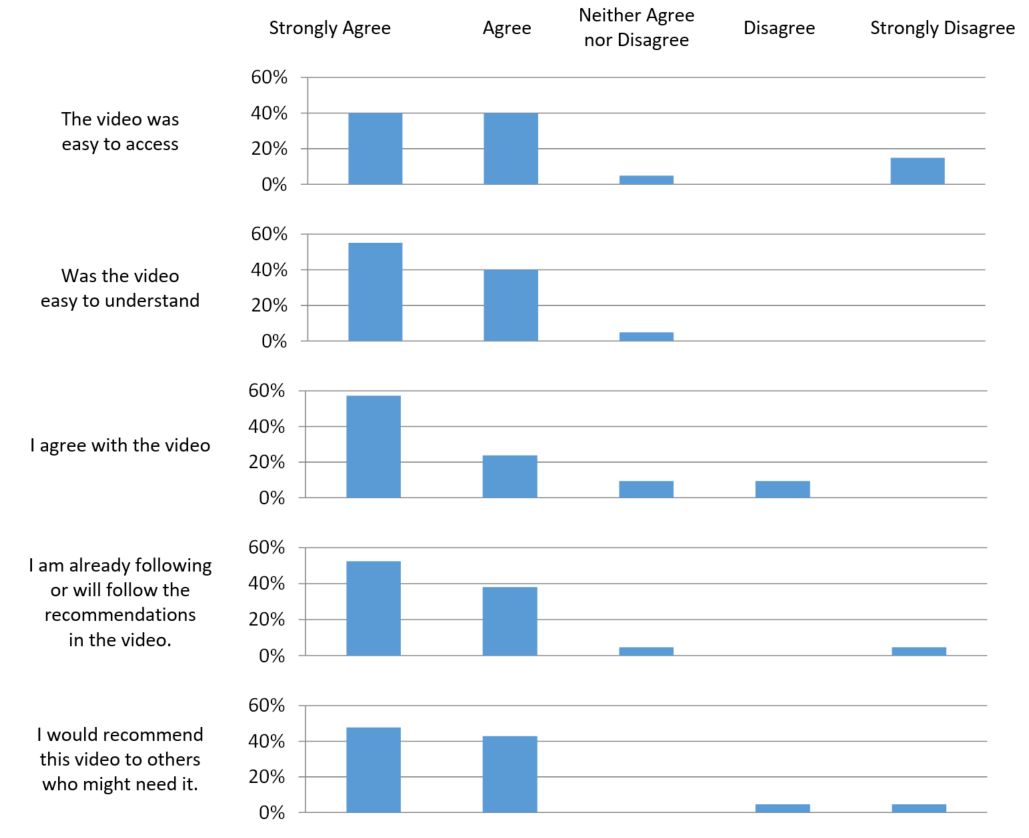 Figure 3. Survey results.